Deborah Prosser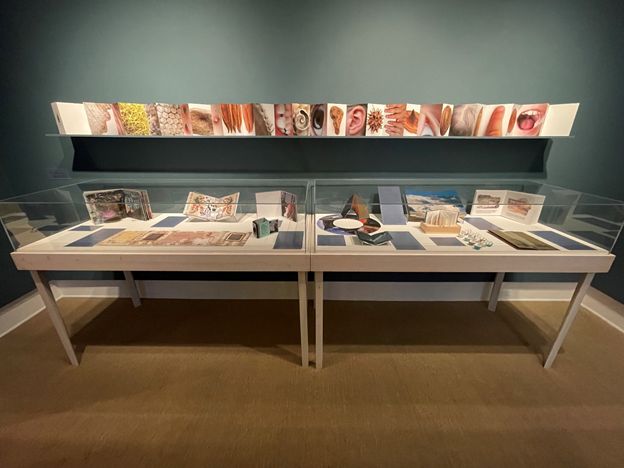 Rollins College is the repository for a diverse and growing collection of artists' books. From September through December 2021, the exhibition, Common Ground: Selected Works from The Rollins Book Arts Collection has publicly introduced the Rollins Book Arts Collection, a collaborative project between Olin Library, the Rollins Museum of Art, and the Department of Art & Art History. The following passage documents the introductory label text from the exhibition, written by Professors Rachel Simmons and Deborah Prosser:
The Rollins Book Arts Collection is a teaching collection that houses contemporary works that represent diverse perspectives on current social, cultural, political and environmental issues. Founded in 2018 to support the College's long tradition of liberal education, this interdisciplinary and multifaceted collection is informed by our mission to educate students for global citizenship through a critical discussion of challenging and relevant worldwide issues.
As an artistic medium and as a discipline of study, book arts produces objects called artists' books, interactive book-based works of art that often invite viewers into an intimate, tactile experience through sequences of text and image. Artists' books exist in an infinite array of structures, shapes and sizes, from tiny, photocopied zines to large sculptural installations, and everything in between. As a form of artistic self-publishing, artists' books are an ideal vehicle for addressing difficult subjects and imagining solutions. The selection of artists' books chosen for the exhibition offer compelling narratives and striking visuals in support of relevant and challenging themes including climate change, immigration, racial and social injustice, as well as contemporary perspectives on gender identity and sexuality. The artists' voices represent a diverse array of experiences and perspectives, and their thoughtful work compassionately engages viewers in difficult conversations in our search for common ground amidst our differences.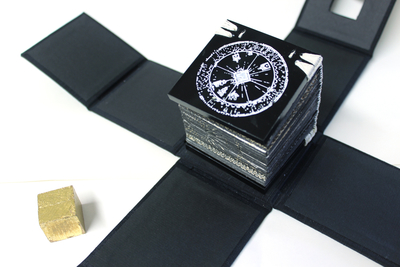 Artists' books, simply defined, are the creative work of artists who choose the book as their medium, just as some artists choose graphic design, oil painting, photography, etc. In defining our collection, we take the broad and established view that if an artist says it's a book, it's a book. This explains and allows for the great diversity of the book arts as a medium. Some books look very textual, some are very sculptural and three-dimensional. Many are interactive and invite the viewer to move pieces, reconfigure parts, or view from many different angles. Some books are one of a kind, some are done in small or larger editions. It depends on the artist, the vision, and the artist or press producing the work. Our collection at Rollins has been growing over the past four years and we build the collections around our institutional mission of global citizenship because the books comprise a teaching collection. We want our students and faculty to use the books as gateways into classroom conversations around such topics as race, gender, and inclusivity; politics; climate change; and immigration. Book artists frequently tackle such timely and important topics, so the book arts are an ideal medium to introduce these ideas and conversations.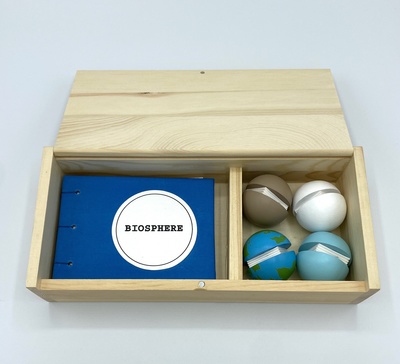 The Rollins Book Arts Collection is housed in the Olin Library Archives and Special Collections, the Rollins Museum of Art, and the Department of Art & Art History. Faculty, staff, students, and members of the wider community can access the complete and growing collection on Rollins Scholarship Online, at https://scholarship.rollins.edu/book_arts/. The collection is comprised of the work of book artists who are known in the field and appear in other collections, new artists who are challenging and expanding the medium, and selected works by Rollins College students. Rachel Simmons and Deborah Prosser lead a Book Arts Advisory Committee comprised of Rollins faculty and students, and through this collaborative effort are actively growing and curating the collection according to the established themes that directly support the College mission and curriculum. It is our hope that College faculty members will access the collection as an integral teaching tool to begin and advance the critical conversations we engage in daily. Please contact us at rsimmons@rollins.edu and dprosser@rollins.edu.
To learn more:
Common Ground: Selected Works from The Rollins Book Arts Collection